The national stud of Tarbes
Discover a state-owned institution financed by the Ministry of Agriculture: "The haras Nationaux" or French national studs.
The Maison du Cheval
In the 9-hectar large park of the national stud of Tarbes, planted with trees, you can admire: the stables in the Empire style, the Blacksmith's shop, the Saddlery, the reproduction unity and the Maison du Cheval which is an educative and cultural space dedicated to the horses.
During your visit, you will see stallions: anglo-arabic, Mérens, Arabic pure breeds, English pure breeds, Pyrenean donkeys, ponies from the Landes, carthorses from Bretagne and Franche Comté…
There are two main seasons for the stud: from February to June, during the reproduction season, most of the stallions are in different reproduction areas, and the stud receives mares and colts (call before).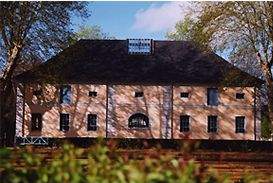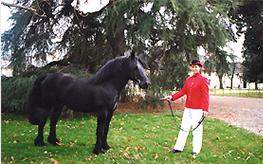 Practical information
Access by the chemin du Maubourat
Parking facilities
Access for people with reduced mobility
Entrance fee:
Special fee for families, students, children, school groups...
Groups of 20 persons or more: book in advance
Maison du cheval
Haras National de Tarbes
70 av du Régiment de Bigorre
BP 0646
65006 Tarbes cédex

Phone: +33 5 62 56 30 80
Fax: +33 5 62 56 30 31
Tourist information center of Tarbes: +33 5 62 51 30 31