The museum of Lourdes
Presentation of the museum of Lourdes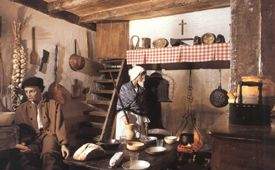 Travel backwards in time and go to the museum of Lourdes to discover how the village looked like when Bernadette Soubirous used to live in Lourdes.
Discover ancestral professions and crafts, the old Lourdes' streets, the small shops, period clothing and much more. Prepare for a unique light and sound experience!
Practical information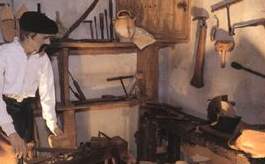 Opened daily from 9:00am to 11:45am and from 1:00pm to 6:45pm.
Served by the little train every 30 minutes.
Access by the lift "ascenseur de l'Egalité".
Le musée de Lourdes
Parking de l'égalité
65100 Lourdes

Phone: +33 5 62 94 28 00
Fax: +33 5 62 94 69 39
Website: click here